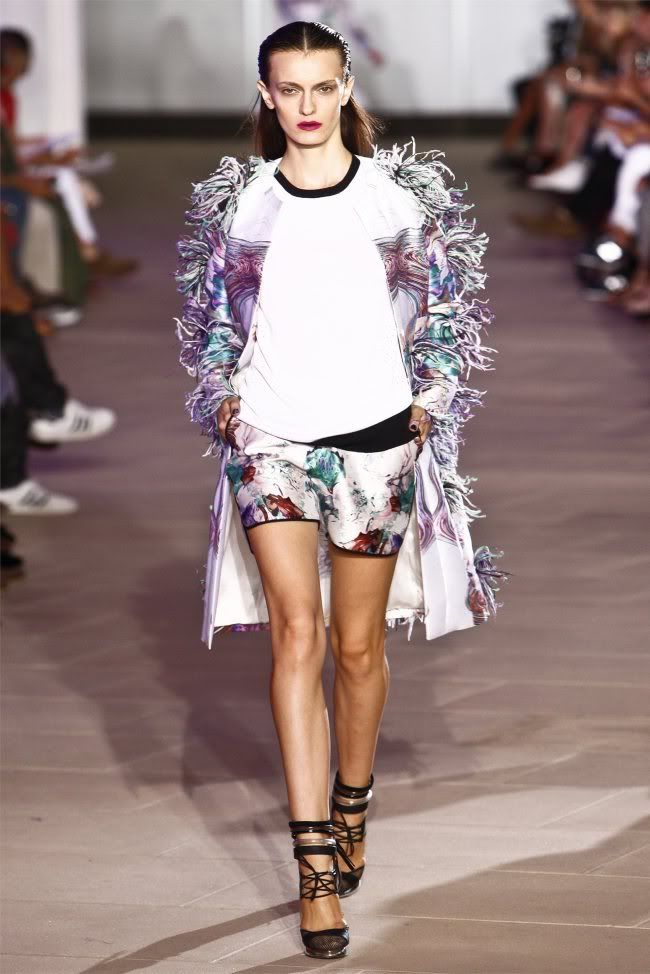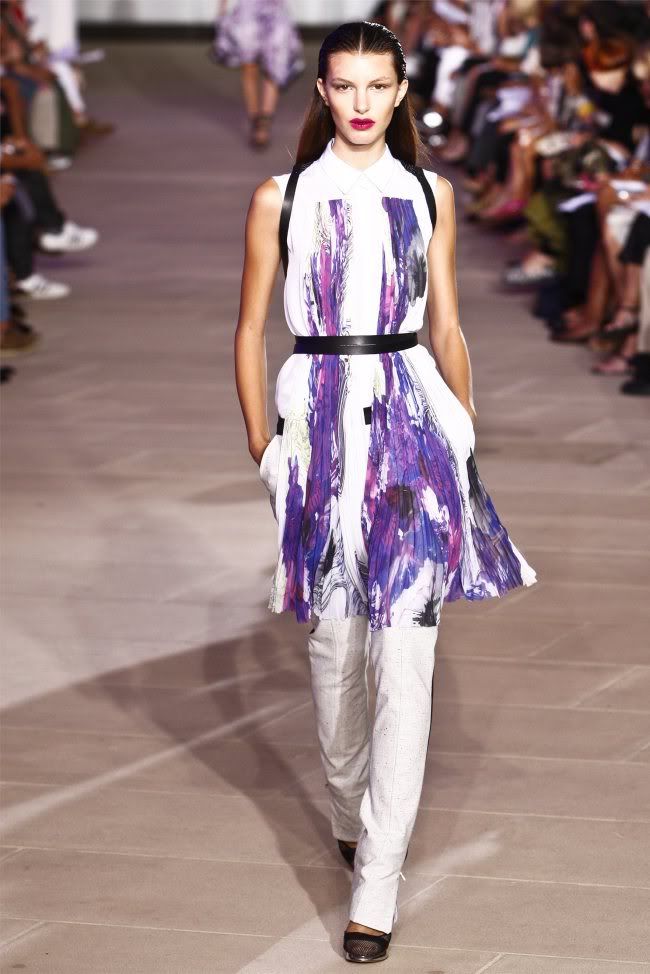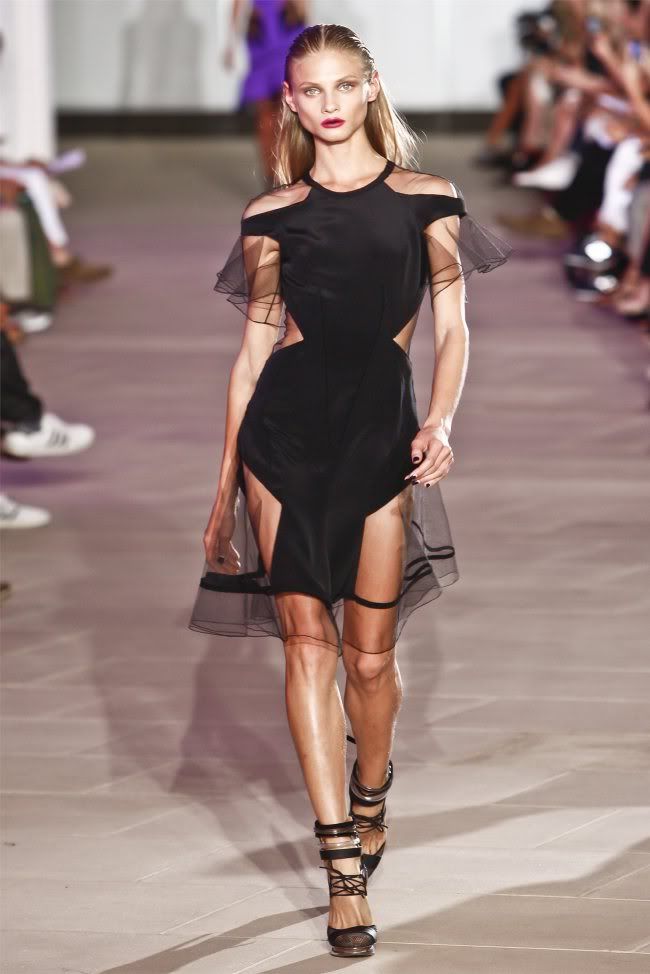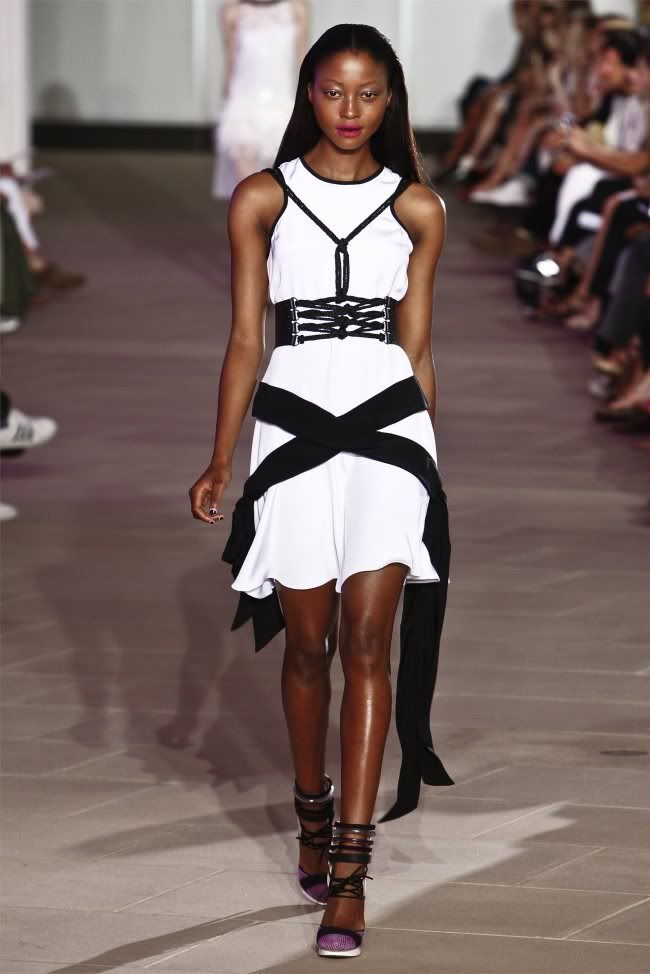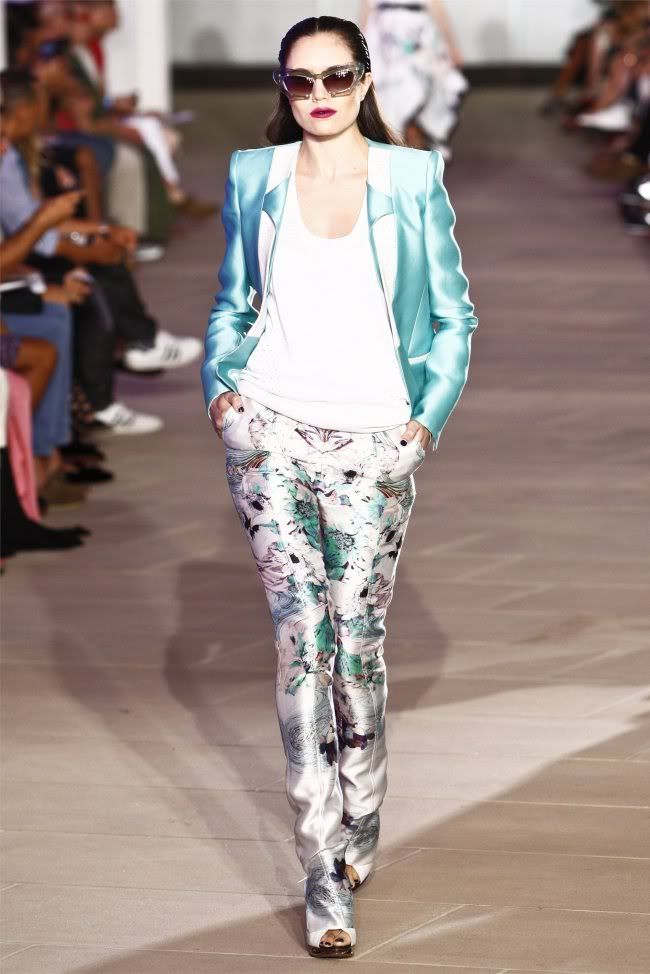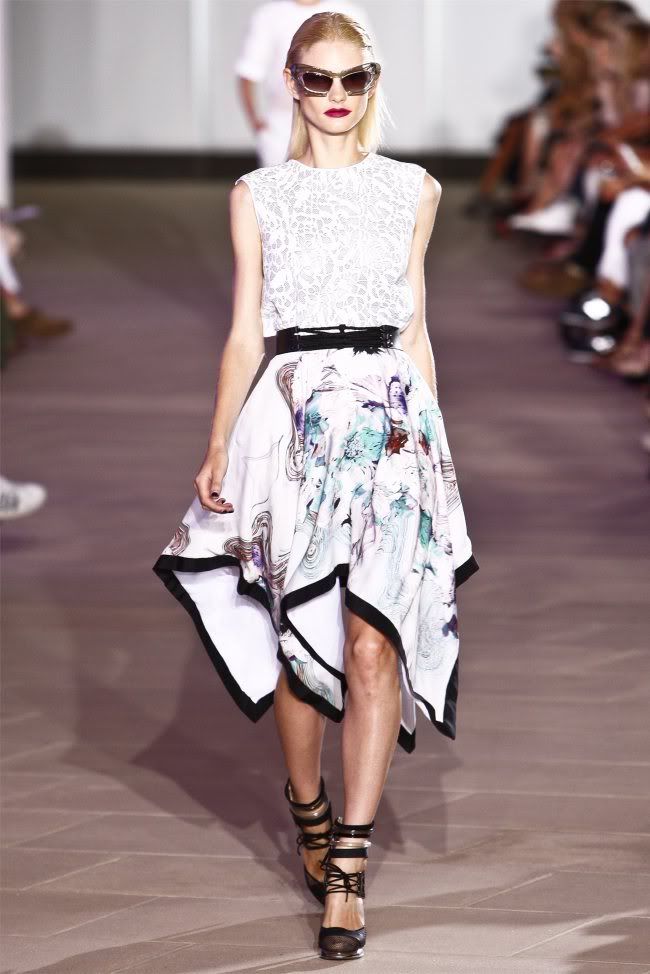 There is nothing I dislike about this utterly alluring collection. With gorgeous colours including violet, turquoise, a little bit of orange and black and white. The pixelated floral prints resemble the many butterfly mirror paintings I did when I was young, only bringing back fond memories.
I absolutely love the soft and sexy mix of satin, feathers, tulle and those awesome leather harness belts! The artfully structured tailored suits (the short suits are amazing!), and cut out dresses and pants are definitely a trend I'd get right into.
The models look a little alien like with slicked back hair, bold lip colour and sunglasses, an extremely beautiful alien planet I'd like to visit. There's just so much to like, I had a hard time picking which photo's to put up on my blog, probably should have put up more. I love how Prabal Gurung can make every piece so desirable.