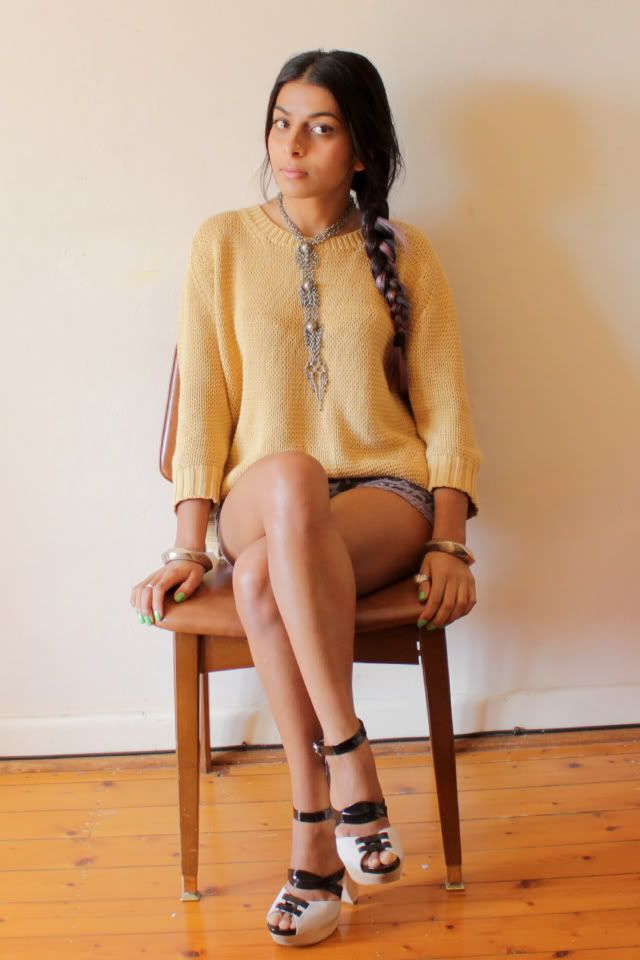 Vintage jumper and jewelry, Asos shorts, Modern Vintage heels




Loose side plaits are my go to hair do at the moment. Perfect for bad hair days, easy to do and goes with everything. Too Simple.
It's so wonderfully convenient when your best friend lives in pretty light filled apartment right behind yours! Perfect space for outfits shots. I have such a lovely time chit chatting with her on a regular basis, it's not often you find people you know that will be in your life forever. So I'm really enjoying seeing her more. Man, I'm so lucky to have such amazingly beautiful friends.