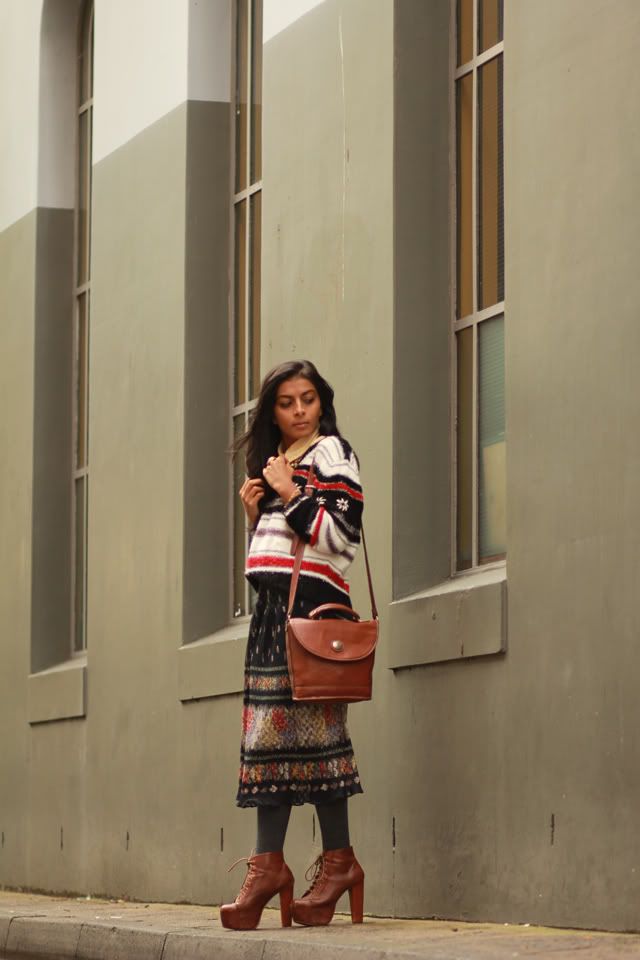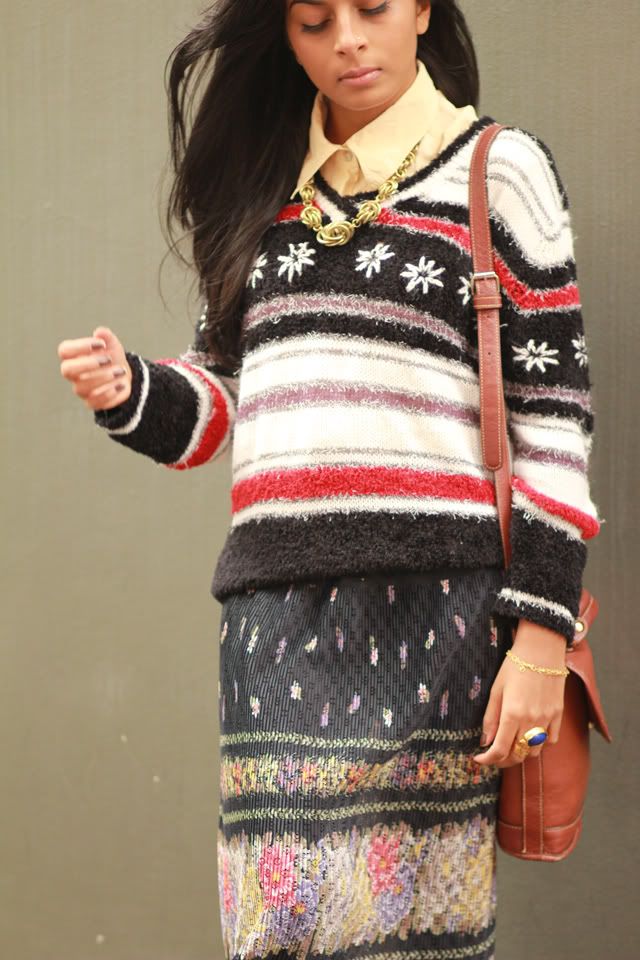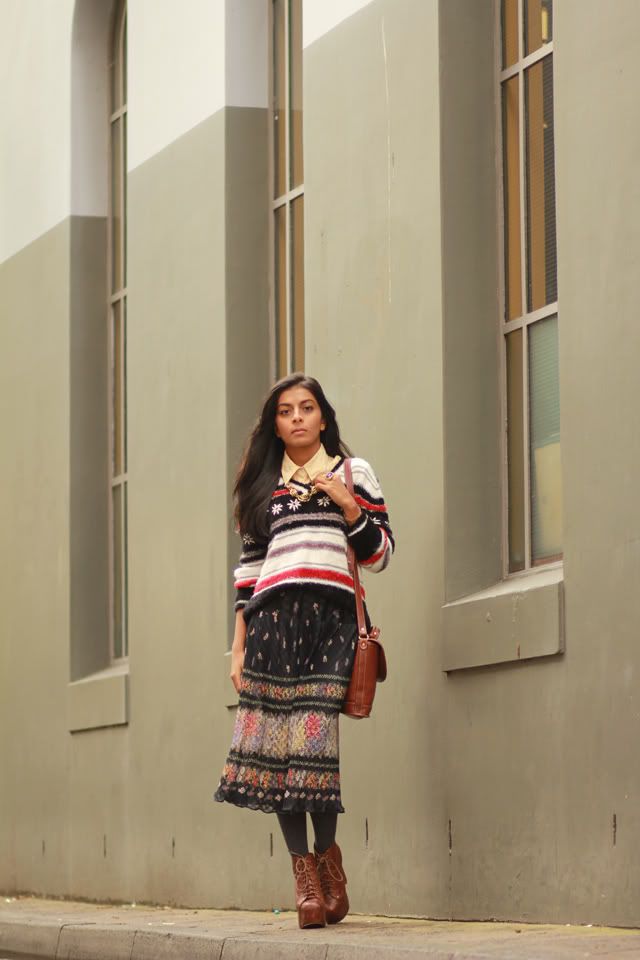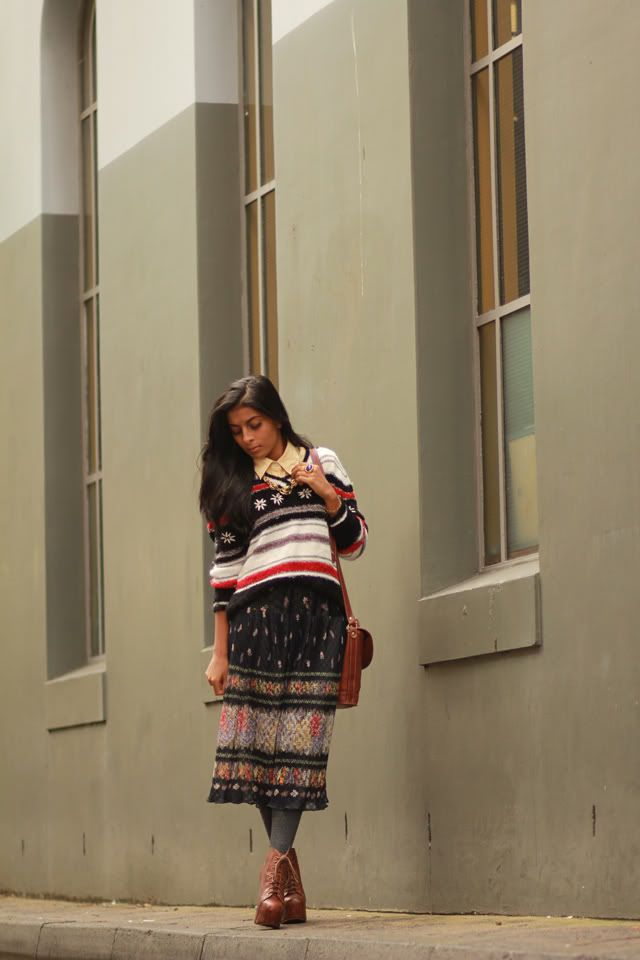 Red Mera Vintage Jumper, vintage skirt, bag, necklace and blouse, Jeffrey Campbell Lita's
The jumper I'm wearing is my favorite item in
store
now. It's so fluffy and really soft, one of those jumpers that you could wear day after day... i had a bit of trouble parting with this one. Auctions are ending tomorrow night, you can
shop the store here.
These super cosy cashmere blend tights are freakin' awesome! Seriously, if you don't have a pair, get some. I got mine from trusty ol' David Jones, they're Jonathon Ashton ones and I don't plan on parting with these babies until Winter is well and truly over. They are by far the most comfy and warm tights i have ever owned.
I've been really over my hair this last month... I have daily thoughts of just cutting it off, but then my sanity returns. I've only ever coloured my hair a couple of times, when i was like 13 and really into Destiny's Child. Bad move. I get into these annoying 'need to change my hair' moods at least twice a year but never end up doing anything radical, and i really want to this time! But I have no idea what I'd want to do so, let me know if you have any suggestions.

x