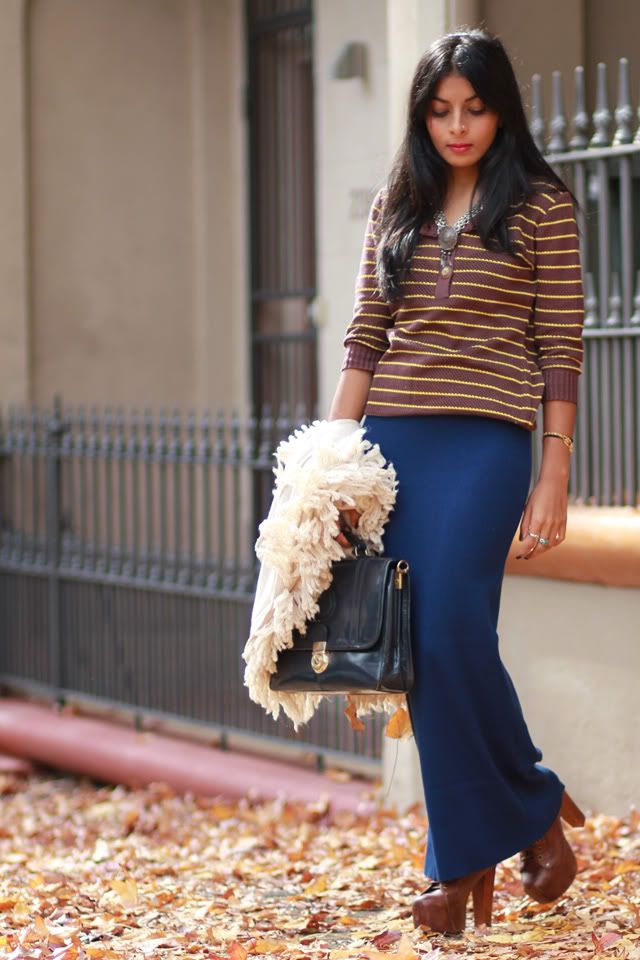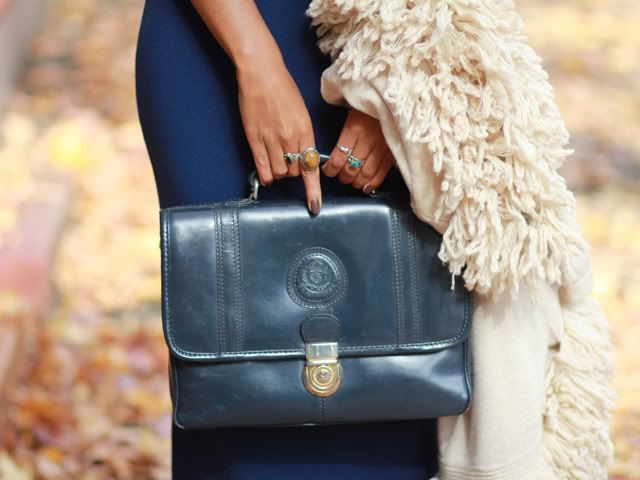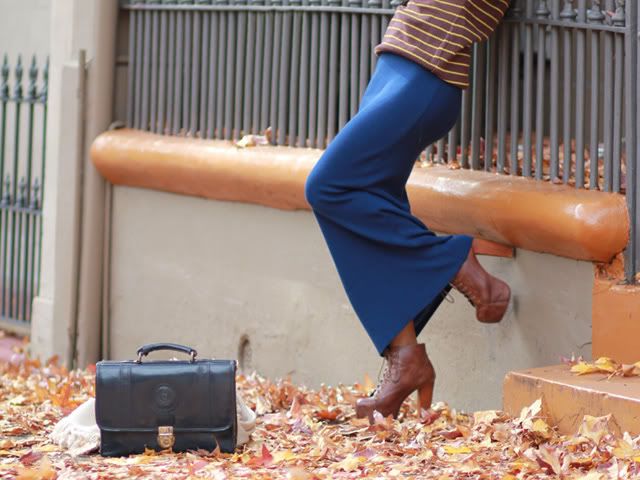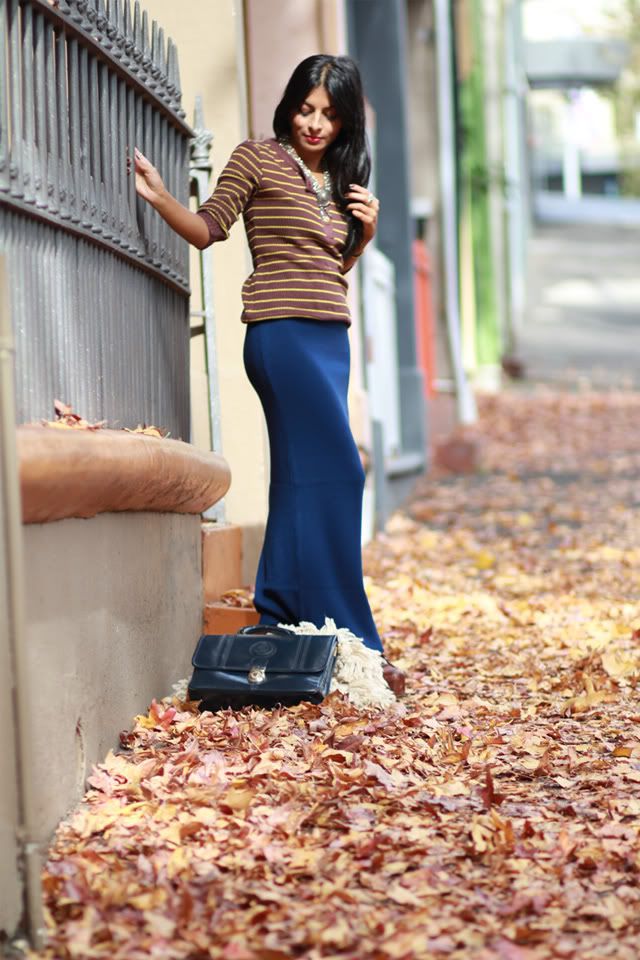 Vintage shaggy cardigan & bag, Asos skirt, Scorned sweater, Red Mera necklace, Jeffrey Campbell Lita's
Finally after days of dark & gloomy armageddon-ish days the sun decided to come out! This pretty street near my house is located super close to a massively busy road in the city, I love that you don't have to stroll far into streets (and hang out in front of other peoples houses, hehe) and you feel like your miles from crowded and noisy city-ness.
This knitted Asos skirt is awesome, fits so comfortably! I'm happy i got the navy, it goes with so many of my tops. Maxi skirts and big thick knits are pretty much all I've been wearing of late, and with the cold sticking around for some time I don't think I'll be stopping anytime soon. I should have taken some close up shots of my lipstick because it's crazy, super vibrant pink! I enjoy wearing such a pink lipstick in Winter, adds a nice pop of colour to my outfits.