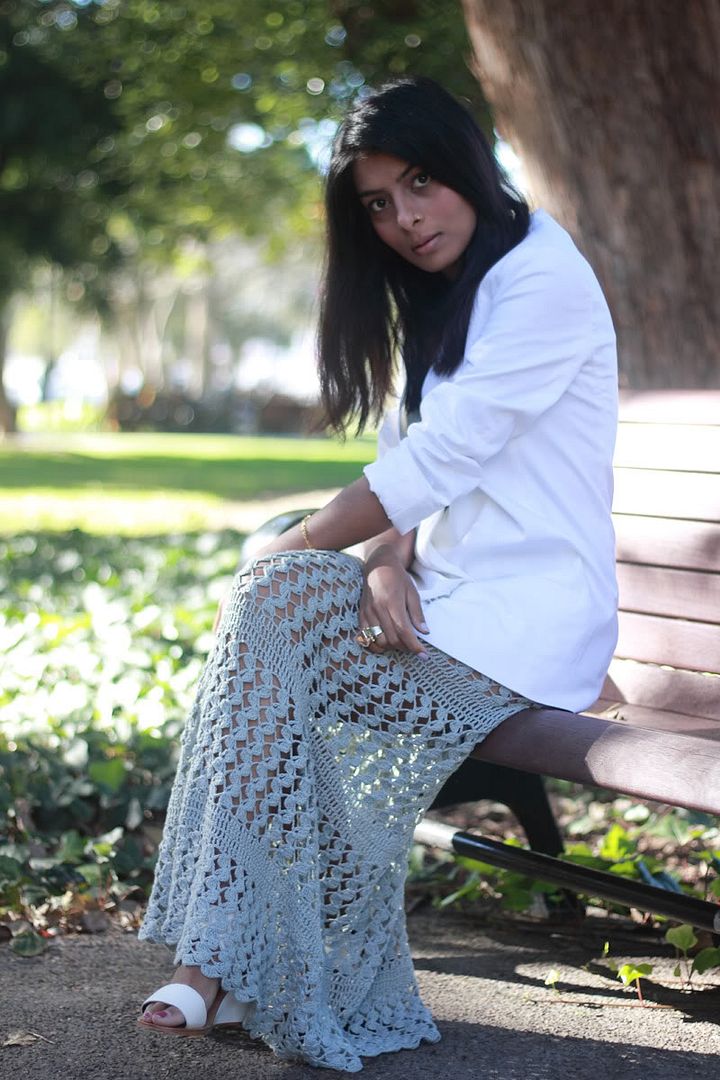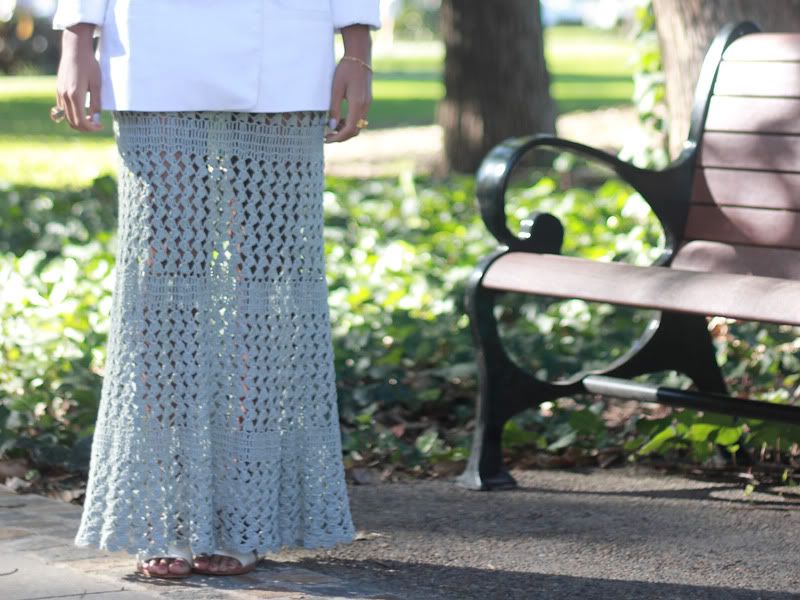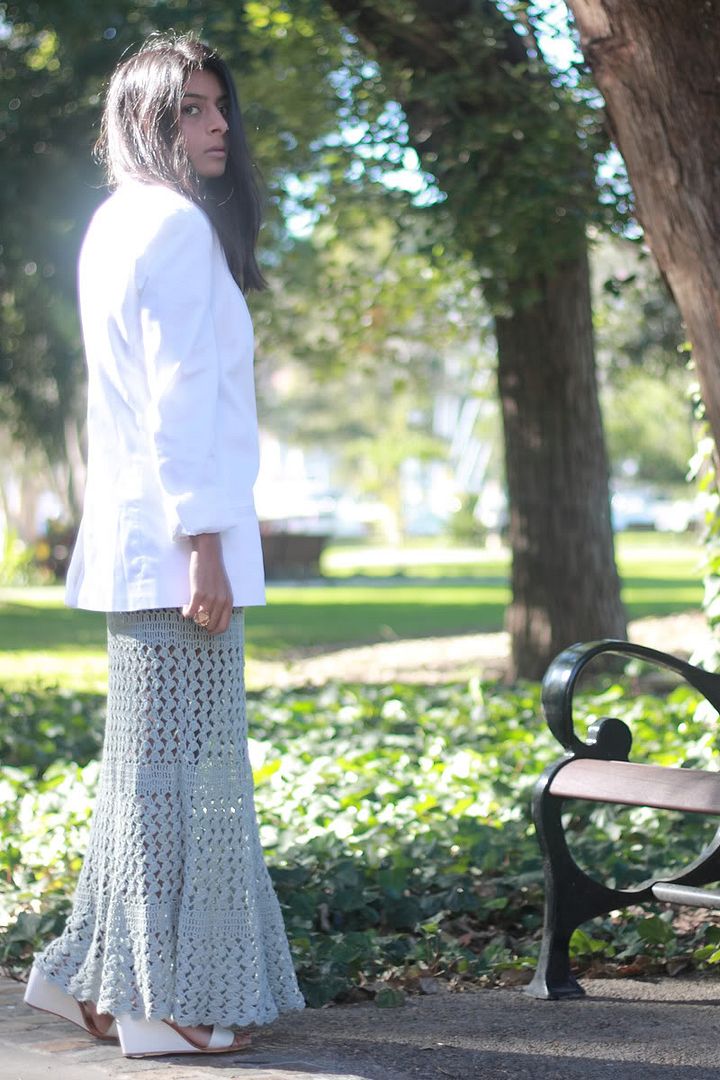 Vintage dress & jewelry, Asos blazer, See By Chloe sandals
I can't believe how long it's been since I last blogged, the weeks are seriously flying by! I've been on a sneaky holiday to Fiji for a couple of weeks visiting my family and once I got home I got a mega flu, so i spent another week recovering while catching up on Game of Thrones. So now I say shit like "I swear it by the old gods and the new" and "Winter is coming", I can't get over that show!

Anyway, on to my outfit now, how cool is this dress! It's an old find and I've worn it several times now so I don't really know why it took me so long to post an outfit shot. It's a such a gorgeous shade of green that's so versatile to style with. It's always too easy to go for a bohemian look when wearing crochet so I love how this white blazer adds a polished touch to this outfit.