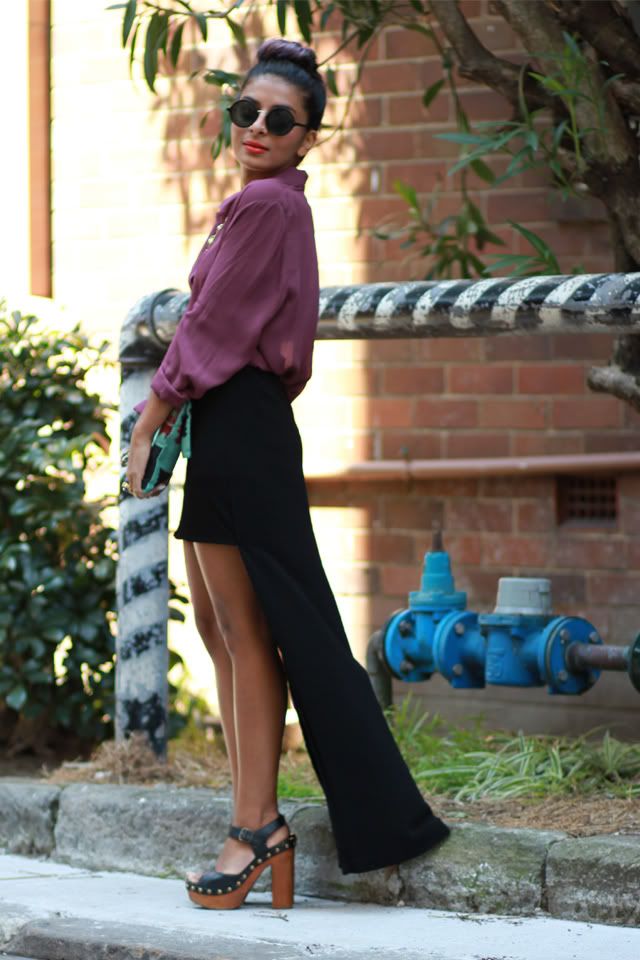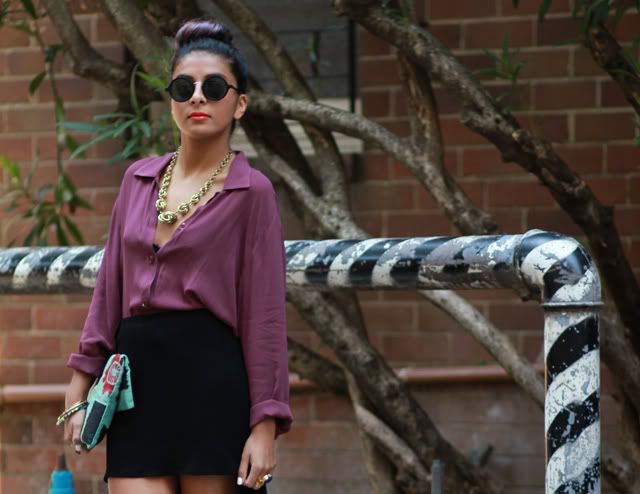 Vintage blouse, jewelry, clutch, DIY vintage skirt, Jeffrey Campbell shoes.
Absolutely love this 'mullet' skirt. Sorry for conjuring up any unwanted Billy Ray Cyrus images. Actually, I'm not really sorry.
This is by far the simplest DYI I've ever done. You should try it! Not only does the dramatic short-at-the-front, long-at-the-back proportions accentuate all the right places, it also gives you the chance to show off your shoes. Win!