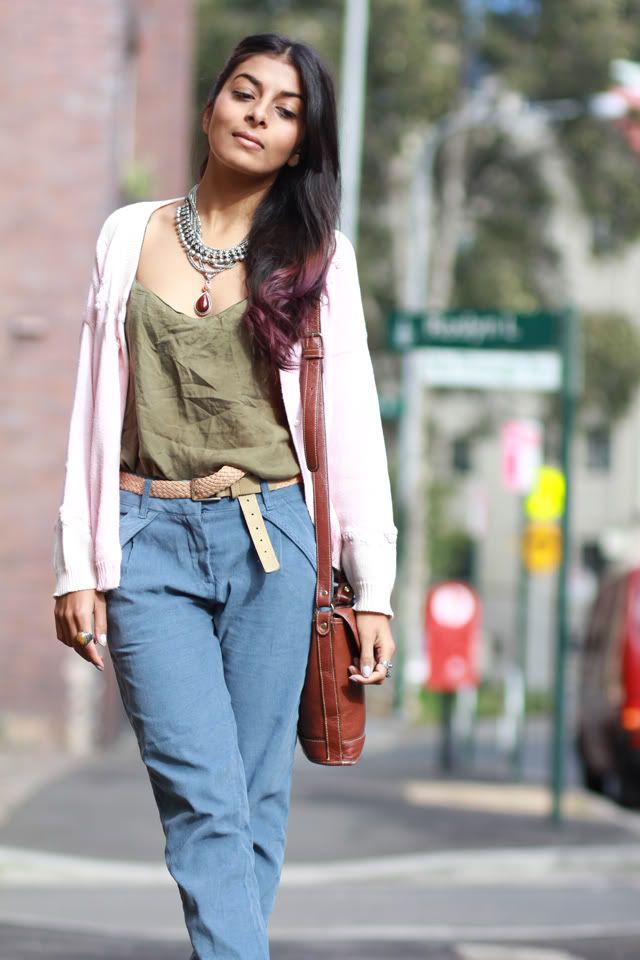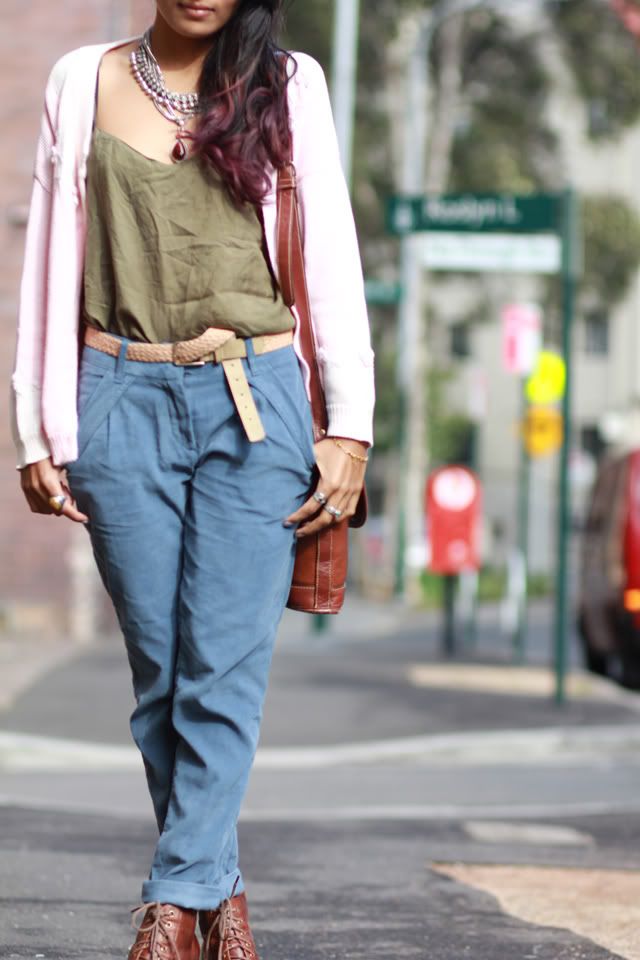 (Vintage top, cardigan, bag & necklace, Asos cord pants, Jeffrey Campbell Lita's)
Purple Tips! Yes! It's pretty exciting having some colour in my hair, it's always just been black and boring. But now it's like i have this new accessory to style with. No doubt that I'll probably get bored of it at some point, but meh, I'll just change the colour or chop it all off.
These pants are becoming my go to item because they are just so comfortable, warm and have this casual chic feel about them, the ultimate combination of a perfect Winter piece. And to top it all of they are super easy to style! Throw on an oversize tee or a buttoned up blouse and fitting sweater or a camisole and fluffy cardigan or... well, you get the gist, a kind of limitless styling set of options. I always have specific items of clothes that i just obsess over and wear to death, these pants are one of items.